Administrative Staff and Contracted Therapists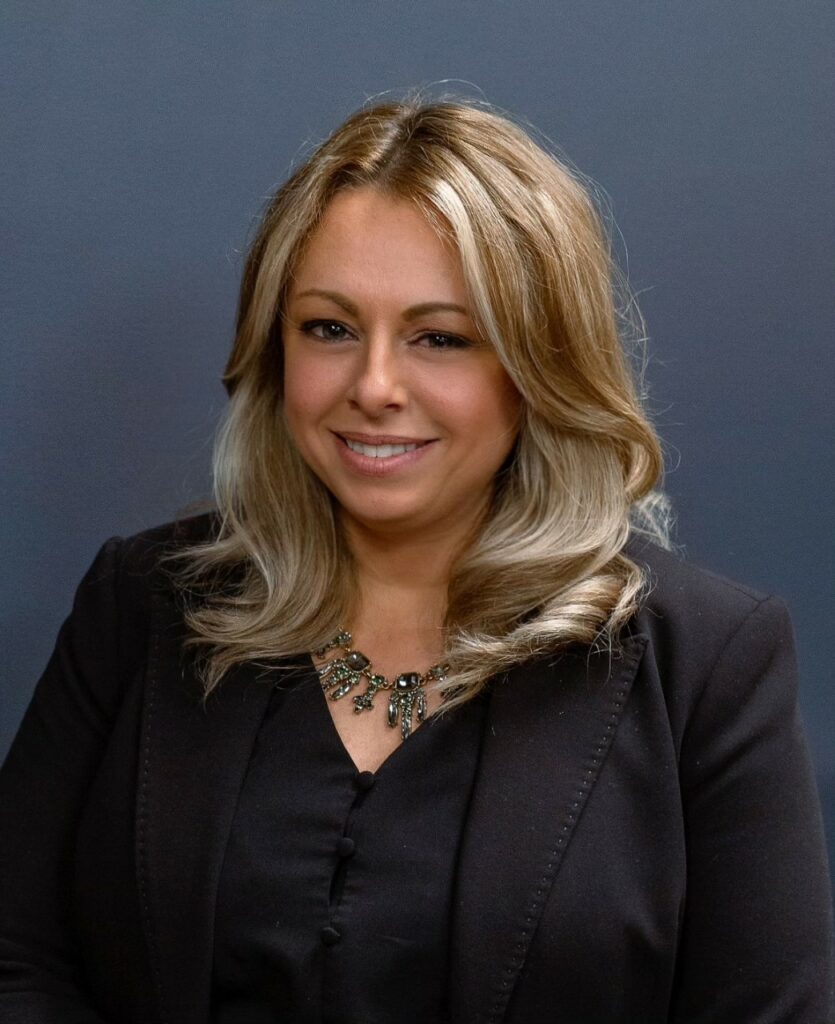 Our administrative staff,  Heather Taylor, works hard to make your visit to our office a comfortable and pleasant experience. Zoey is our favorite Morkie who enjoys trotting around the office, greeting guests and spreading smiles.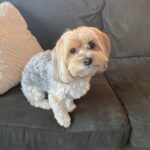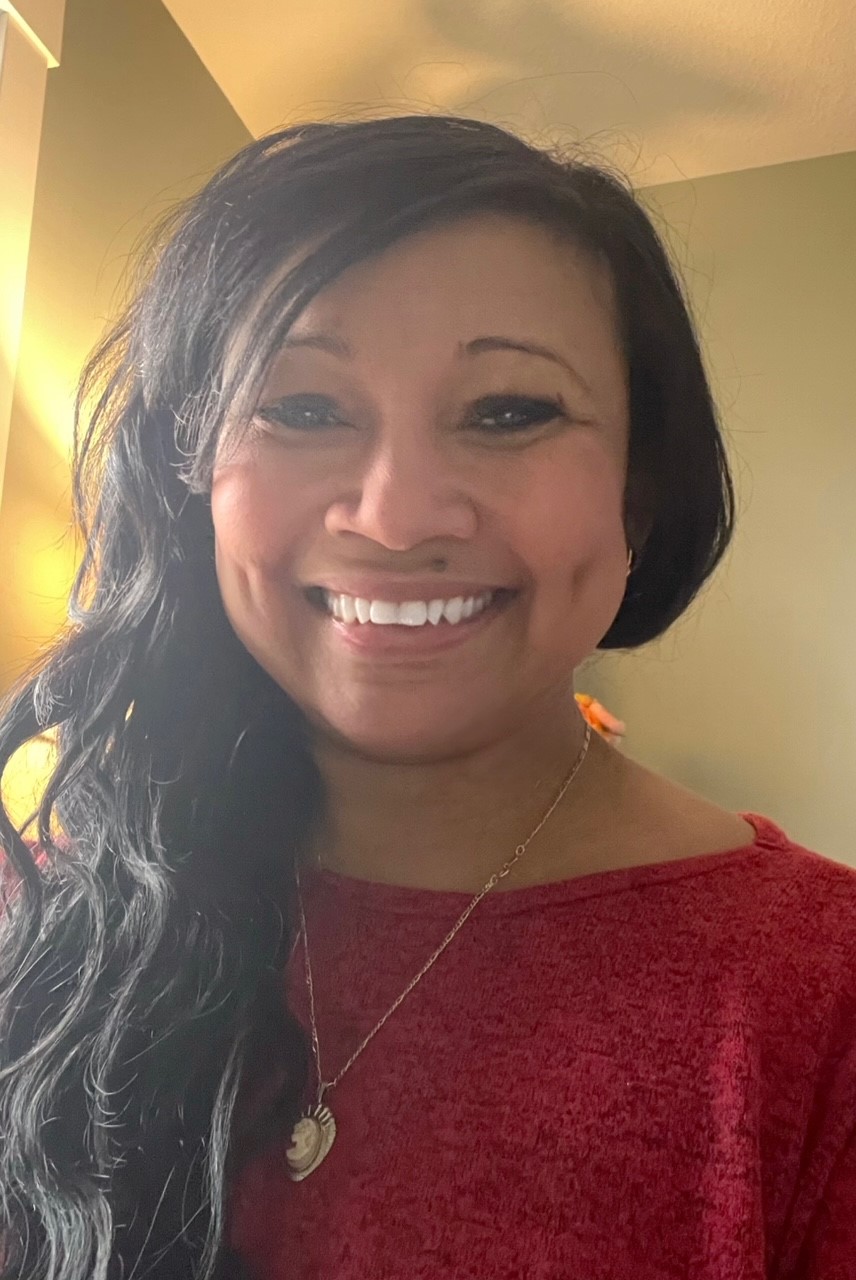 Ana Spence-Alguire, LPCC, EdS, MEd, NCC
Licensed Professional Clinical Counselor
Ana is a Licensed Professional Clinical Counselor and a national certified Trauma-Focused Cognitive Behavior Therapist. She has sixteen years of experienced working with adults, families, children, and teens on different issues. Ages she will work with are 16 years and older and is providing services through telehealth. She is trained to work with individuals facing struggles related to parenting skills, developmental and learning disabilities, trauma, abuse, grief, depression, and anxiety. She is also a certified meditation instructor who uses mind, body and spirit techniques. 
Ana works with clients on developing a treatment plan that best fits their needs and personality. Her two main clinical approaches are Cognitive Behavioral Therapy and Rational Emotive Behavior Therapy. However, she has experience and training on a variety of approaches including family systems, narrative therapy, DBT skills, motivational interviewing, positive psychology, strength and culture sensitive based approaches. 
Se ofrecen también servicios en español.
Stephen Jenkins, PhD, ABPP, TCT, LP
Steve is a Licensed Psychologist who earned his Doctorate in Clinical Psychology from the University of Rochester.  He is Board Certified in Counseling Psychology from the American Board of Professional Psychology (ABPP) and is certified as a Transgender Care Therapist by the International Transgender Certification Association (ITCA).  Steve has 20 years of training and experience providing professional counseling and therapy, with a focus on helping individuals and couples manage depression, anxiety, relationship concerns, trauma, grief and loss, and navigate identity and personal growth through life challenges and transition.  He has experience working with men and women's mental health concerns and offers affirming care for transgender, non-binary, and gender-diverse individuals. 
 The aim of therapy is to create a safe, warm, and non-judgmental space to work toward change and growth.  As a therapist, Steve believes in the importance of healing and growth through authenticity and self-determination, constructing healthy relationships, and expanding life skills.  Steve seeks to acknowledge and affirm the personal and cultural identity, experiences, and outlook of all persons, including Black and Indigenous persons of color, Latinx and Asian Americans, and European Americans.  Steve is LGBTQ+ supportive and engages with people of diverse faiths.  He has extensive experience with university students and generally works with clients age 16 and older.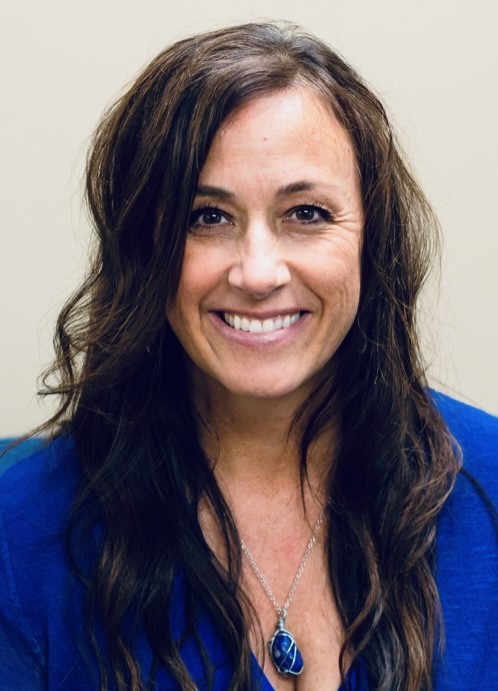 Katie Kinzer, M.A., ATR-BC, LPCC
Licensed Professional Clinical Counselor, Board Certified Registered Art Therapist
Katie is Licensed Professional Clinical Counselor as well as a Board Certified Registered Art Therapist with over 20 years of experience collectively in the mental health field.  Katie received her Master's Degree in Art Therapy at the University of  Wisconsin-Superior, and then completed courses at Adler Graduate School for clinical licensure.  
Katie's sessions offer, but are not limited to; art therapy, mindfulness, somatic experiencing, cognitive behavioral therapy, Adlerian Theory, as well as insight oriented therapy. Some of Katie's specialties include; trauma, anxiety, addiction, cancer related issues, depression and grief. 
Katie's approach has been known to help clients with healing where other conventional approaches may not be as successful. Ages treated are 5 up to 65 with a preference of adults that are working towards change. 
What can you expect when you come to meet with Katie? A safe, creative and sometimes alternative space to heal, cry,  laugh, and just be yourself. Katie's main goal is to help clients feel real and hold the space to allow authenticity to enable healing.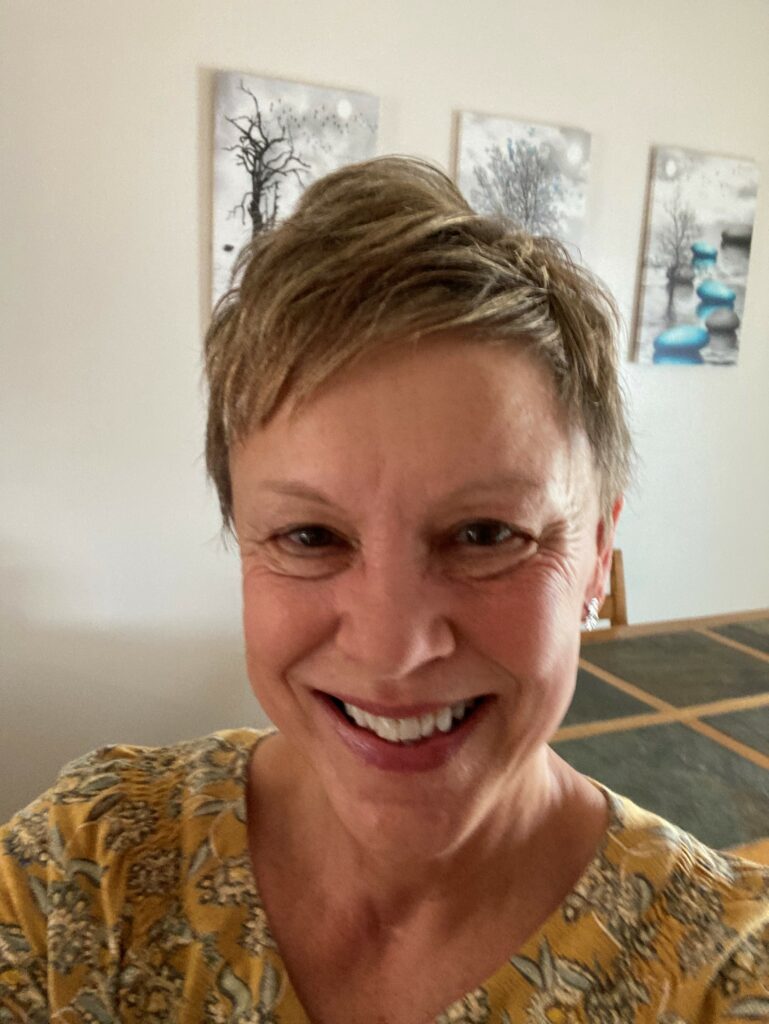 Licensed Marriage and Family Therapist
Beth Rhoads is a Licensed Marriage and Family therapist who graduated from Adler Graduate School. She has 40 years of experience in the nonprofit human service field. Beth has worked with families in the community focusing on parent education and caregivers of 0-5 year olds. Over the last 14 years, Beth worked as a Health Integration Director, overseeing partnerships between the medical and mental health fields.
Beth provides person-centered therapy for individual adults, 18 and older, offering support through the transitions we all experience at different periods in our lives. Beth understands the importance of the mind-body connection and the impact they have on each other.
Beth specializes in Cognitive Behavioral Therapy, Trauma Informed Care, Solution-Focused and Commitment Therapies. Beth is an informed Internal Family Systems practitioner and explores patterns we have developed over the years and automatically turn to in times of stress. We all have different "parts" of ourselves that have learned to adapt to life's challenges. By exploring these parts and the roles they play, we can let go of what no longer serves us, and move forward to live our best lives possible.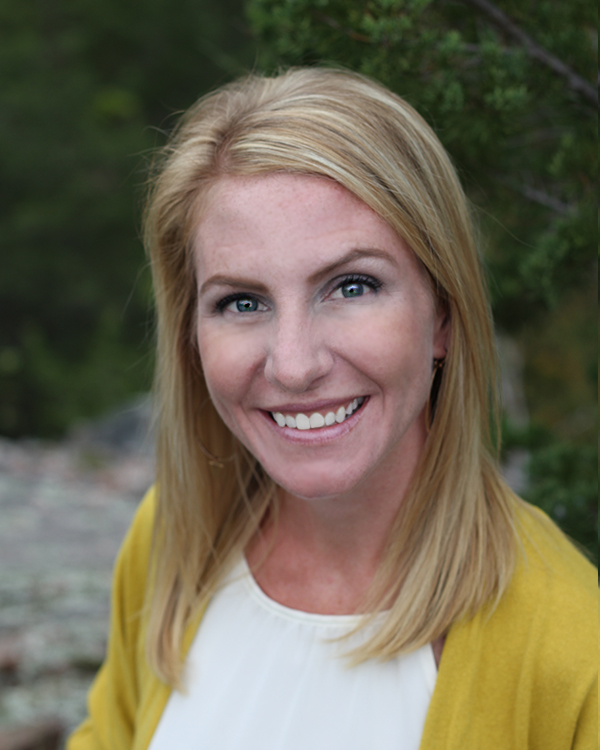 Licensed Marriage and Family Therapist
Sara Shosted is a Licensed Marriage and Family Therapist who graduated from Adler Graduate School. She worked previously for a nonprofit company providing intensive in-home and outpatient therapy before starting in private practice.
Sara has focused her practice on working with adolescents and young adults through individual, family and couples counseling. Ages treated are 11 years and older. Sara has a unique ability to build rapport and an important connection with clients at different stages of readiness for change. Sara has learned that it is important to support and encourage clients to move forward in their life path by using their mind, body and spiritual strengths. Sara's current treatment approaches include cognitive-behavioral therapy, interpersonal therapy and insight oriented therapy.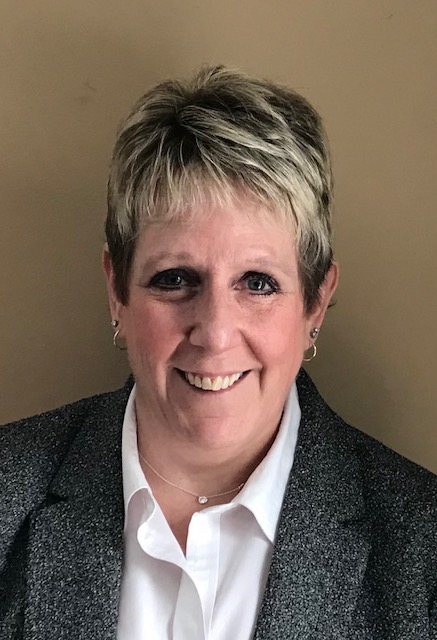 Lynette Sickler, MA LPCC, LADC, CFRC
Licensed Professional Clinical Counselor, Licensed Alcohol and Drug Counselor, Certified First Responder Counselor
Lynette is a Licensed Professional Clinical Counselor and a Licensed Alcohol and Drug Counselor. Lynette holds a Master's degree in Counseling from the University of Wisconsin Superior. In addition, she has a graduate certificate in Marriage and Family therapy from St. Cloud State University. She has a Bachelor's degree in Psychology and Police Science. Lynette has over 20 years of experience working with individuals and couples with both mental health and addiction issues. She has worked in both inpatient and outpatient chemical dependency treatment programs, inpatient psychiatric hospitalization and other outpatient mental health clinics.
Lynette's strengths are working with people struggling with substance abuse and other addictive issues, anxiety, depression, bipolar disorder, PTSD, trauma, grief and loss, communication issues and self-esteem.  
Lynette also has experience in Critical Incident Stress Management. She is currently a member of the Central Minnesota Critical Incident Stress Management team for first responders. As a Certified First Responder Counselor, Lynette has specialty training in the culture and unique needs of First Responders and Law Enforcement. 
Lynette focuses on creating a safe, warm and non-judgmental environment that allows for healing. She draws from several theoretical frameworks and works to tailor the therapy experience to meet individual needs.  She believes that her role is to educate, challenge, encourage and support individuals as they move through their own journey.
Kimberly VanHeuveln, MSW, LICSW
Licensed Clinical Social Worker
Kimberly is a Licensed Clinical Social Worker through the Minnesota Board of Social Work earning both her Bachelor's and Master's Degree in Social Work from St. Cloud State University. She has been working as a Social Worker since 2010, earning her Master's Degree in 2019. Kimberly is certified in Cognitive Processing Trauma (CPT). Kimberly works with clients from 18 years through end of life of any religious faith, gender, or sexual orientation.
Kimberly has been working with patients with Severe Mental Illness (SMI), Substance Use Disorder (SUD), history of trauma(s) in residential settings and outpatient day treatment programs, as well as individual therapy. Kimberly has also worked in skilled nursing facilities, hospitals, assisted living, and community care.
Kimberly's strengths are working with individuals with addiction, Major Depressive Disorder, Bipolar Disorder, PTSD, Anxiety Disorders, Mood Disorders, Grief and Loss, Adjustment Disorders, and Chronic Suicidal ideation. She works with the client to improve self-esteem, emotional dysregulation, healthy
communication skills, and day to day stressors.
Kimberly's therapeutic approaches include Cognitive Behavioral Therapy (CBT), Radical Acceptance, Motivational Interviewing, Stages of Change/Readiness, Mindfulness, CPT, psychotherapy, and focuses highly on patient goals and meeting clients "where they are at" in their journey.
What you can expect in a session with Kimberly is a gentle, yet direct approach. Kimberly challenges you to change your unhealthy thinking and thought patterns, while providing empathetic and active listening, support, and acceptance. Meeting with Kimberly, the plan is to work towards your goals, on your terms.